Session
2022-23
Year
I, III, IV, V
Date
8th June, 2022
Semester
II, V, VII, IX
Faculty
Anubhuti in-charge: Nitya Pratap
Anubhuti coordinators: V S V S Vindhyavalli Devi, Roshani Tiwari
Inclusive Social Awareness:
World Environment Day is observed on 5th June every year with a motive to raise awareness and portray the importance of Mother Nature. The environment plays a vital role in the existence of the planet earth. Earth, which is home to different living species, is being constantly exploited to the very reasoning of the existential crisis of not only us but also other living creatures as well. Drastic changes in the environment at an alarming rate have pushed us to focus on and rather protect the environment, making it sustainable for all living organisms. This year's theme, 'Only One Earth' is to focus on the World's togetherness in the direction of creating an atmosphere encouraging peace, harmony, prosperity, and health by saving nature and life. The strategy of the theme is to create and adopt a lifestyle, pollution-free and sustains the green land. This planet is our only home and we need to save it for upcoming generations.
Anubhuti- MES Pillai's College of Architecture's social service wing celebrated the same by conducting a plantation drive on 8th June, 2022.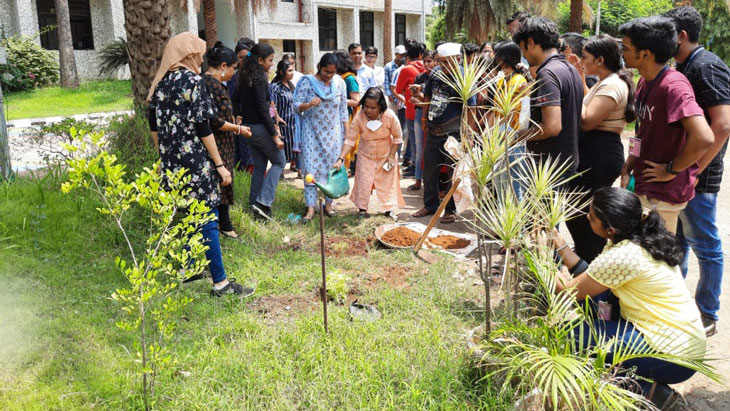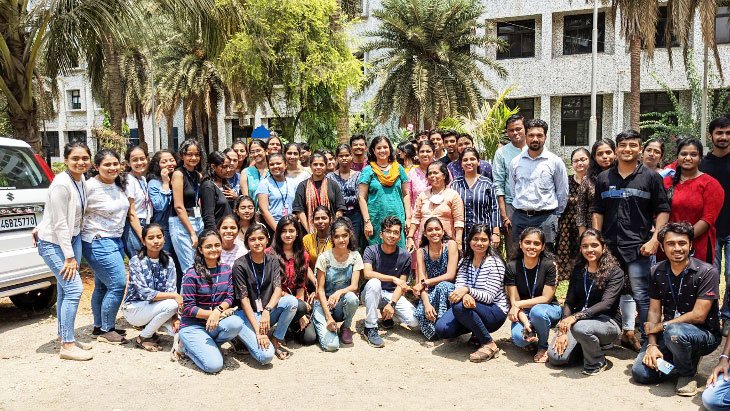 How was the day celebrated? –
The event was graciously attended by Dr. Sudnya Mahimkar ma'am, the principal of PICA. The event started at 11:20 a.m. with Dr. Sudnya Mahimkar, principal of PICA, planting a sapling. This was then followed by sapling plantation by the faculties, non-teaching staffs and the students of PICA as well.