| | |
| --- | --- |
| Session | 2019-20 |
| Year | I to V |
| Date | 26th January, 2020 |
| Semester | II to X |
| Faculty | Dr. Sudnya Mahimkar, Ar. Reshma Sathe, Ar. Kavita Sawant |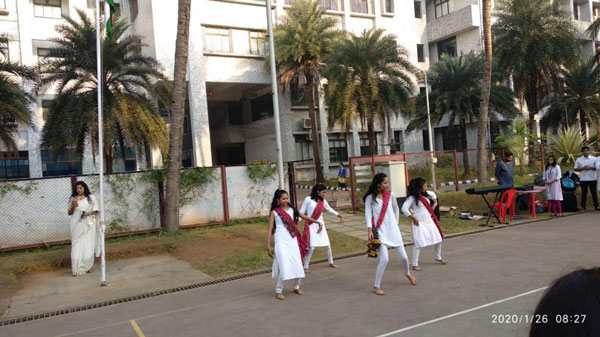 Every year Republic Day is celebrated at the Quad court, by hoisting the flag in the morning at 8.30 a.m. Every year the guests are dignitaries celebrities who have contributed in some way to the nation building.
Some features of the event are:
All faculties and students from the campus meet each other. There is a feeling of togetherness.
Representatives of the Multi-cultural, multi-linguistic India, are also seen in the campus.
It is a positive step towards, motivating the students for doing something for the students.