| | |
| --- | --- |
| Date | Thursday, 1st April 2021 |
| Time | 17:30 - 18:30 |
| Faculty Attendees | Prof. Kavita Pradhan, Prof. Shubhangi Bhide, Prof. Sarojini Lohot |
| Moderator | Neha Korde |
| Student Attendees | 76 |
| Platform | Zoom meeting (Uploaded on MES's Youtube channel with the link: https://youtu.be/PI-AvUj4wEs) |
As a part of AD Studio 6 for Third academic year – Sem 6, we invited Pooja Khairnar – Founder & Principal Architect at Studio iNCEPTiON Nasik, as our fifth guest under ArchiLogics Lecture series – an initiative by PiCA 2020-21.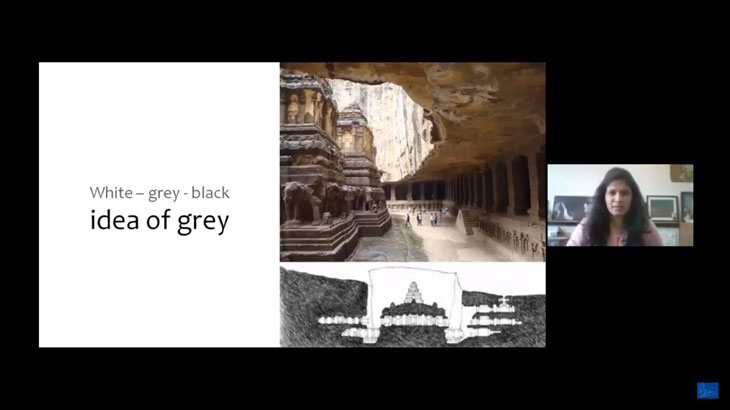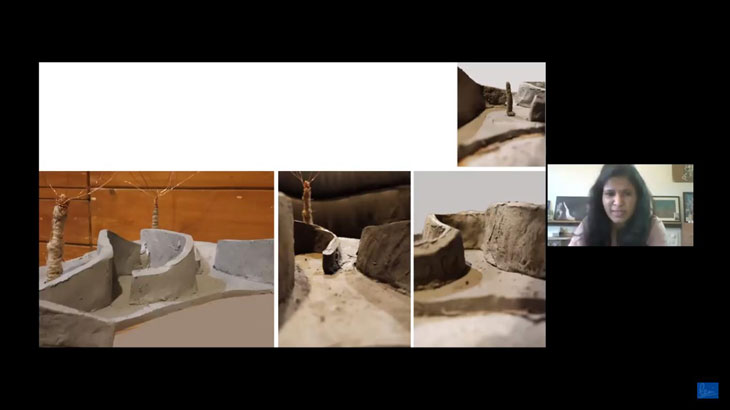 About Pooja Khairnar:
An architect, designer and educator, works on the ideology of responding to projects contextually and believes that architecture has a responsibility and essential impact on every aspect of society. The founder and principal architect at a multidisciplinary design practice firm named Studio Inception since 2014. Focus on experimenting with fusion of materials & construction techniques, to enhance spatial qualities of architecture. The studio is involved in all aspects of architecture from research, critical analysis, design, costing, and site execution to supervision.
The Q&A session followed a set of comments and queries from students as well as faculties. The session was really helpful and interactive with the extreme enthusiasm from the guest speaker as well as student.
Schools as we see today especially in metro cities feel very closed and restricted. What kind of transitional and open spaces could be incorporated to extend co-curricular as well as curricular activities beyond the classrooms?
It is said that successful schools strengthen a community's sense of identity and coherence. So, how was your experience to have the participation of the community and serve a variety of community needs in the school?
How can we incorporate and design spaces which can be engaging for the different type of user like working or teaching staff and kids as well?
How can one adapt the staircase, corridors in a school design apart from its conventional use and rather provide a more functional character to them?
We often see school buildings around us being symmetrical in form. Does this symmetry have some significance?
We typically have schools with classrooms enclosed in the four walls, where students are expected to do the formal learning. But being part of a generation, which sees change every day, shouldn't these classroom designs need a restructuring. How was your experience designing this school what do you suggest to us?