Session :
2020- 21
Date :
5th Dec, 2020
Year :
II, III
Semester :
III, V
Faculty :
Anubhuti Incharge : Reshma Sathe
Coordinators :
Anubhuti Coordinators : Sanket Vibhandik, V.S.V.S Vindhyavalli
Event Coordinators : Shubham Moghe, Mudra Dhuri

Guests :
Mr. Sunil. G. Warang
Inclusive Social Awareness
World Soil Day (WSD) is held annually on 5 December as a means to focus attention on the importance of healthy soil and to advocate for the sustainable management of soil resources.
This year, by addressing the increasing challenges of soil management, the Food and Agriculture Organization (FAO) campaign "Keep soil alive, protect soil biodiversity" aims to raise awareness of the importance of sustaining healthy ecosystems and human well-being. By encouraging students to engage in proactively improving soil health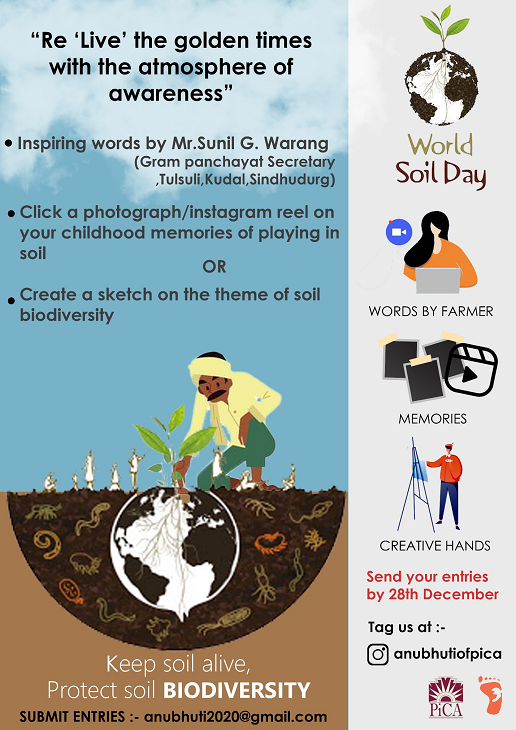 The Celebration
For celebrating World Soil Day we invited Mr.Sunil.G.Warang who is the gram panchayat secretary of Tulsuli village in Sindhudurg. Being a farmer himself he explained to us the importance of soil and how precious it is to the farmers. He also schooled us about the different types of soil available and what crops can be grown from it. Also an awareness of using organic products was given as the fertilizers might increase the production for a shorter period of span but, for the longer run it is dangerous as it degrades the quality of soil.
Students also contributed in raising the awareness about world soil day by sketching on the theme of soil biodiversity. Also few memories of them regarding soil was depicted via their childhood photos.
Highlights
Activities conducted this year were both for fun as well as entertainment and skill building.
Educational speech by Mr. Sunil G. Warang
Childhood Photos with soil
Sketches depicting soil importance
Sketches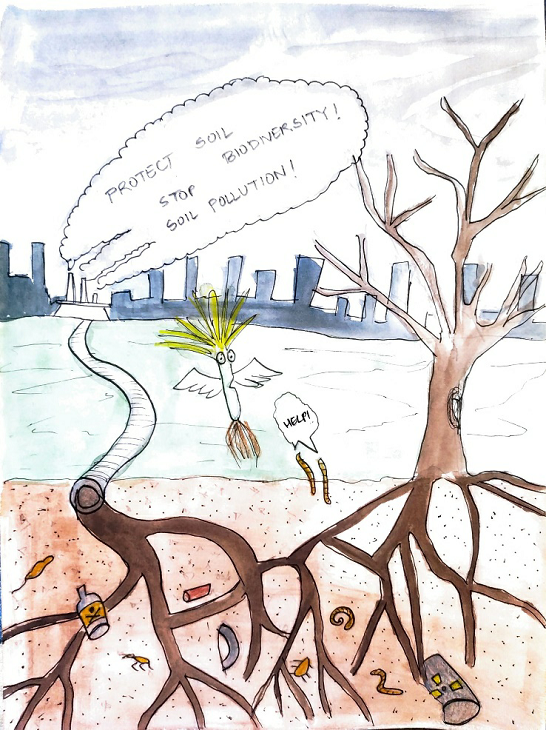 Participant: Shubham Moghe (2nd yr)
Participant: Atharva Tambe (2nd yr)
Photographs

Participant: Shagun Mehra (2nd yr)

Participant: Mudra Dhuri (2nd yr)
Digital composition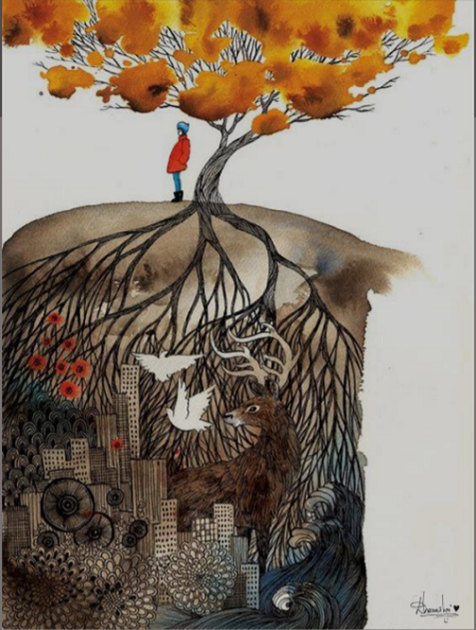 Participant: Dhanashri Todmal(3rd yr)
All life depends upon the soil……there can be no life without soil and no soil without life; they have evolved together